12 STORYTELLERS IN SEARCH OF AN AUTHOR

GAMeC – Gallery of Modern and Contemporary Art, Bergamo, 2014-2015
Storytellers are a formidable time machine, both emotional and intellectual. The point is not so much to "adhere" to what they say, as to familiarise with a new way of looking at artworks, where the museum's focus shifts from the collections to human beings, their ability to listen, to contemplate, to pause, to heal the rift between art and life, between the universal and the individual, between fleeting enjoyment and a long-lasting sense of ownership.
Giovanna Brambilla, Head of Education Department
"Twelve storytellers in search of an author", a project promoted by GAMeC Education Department, aims to trigger new insights into the museum's Permanent Collection, by acknowledging storytelling as a crucial tool to convey emotions and lived experiences alongside art-historical contents, and to help all individuals approach cultural heritage in a way that gets them personally involved.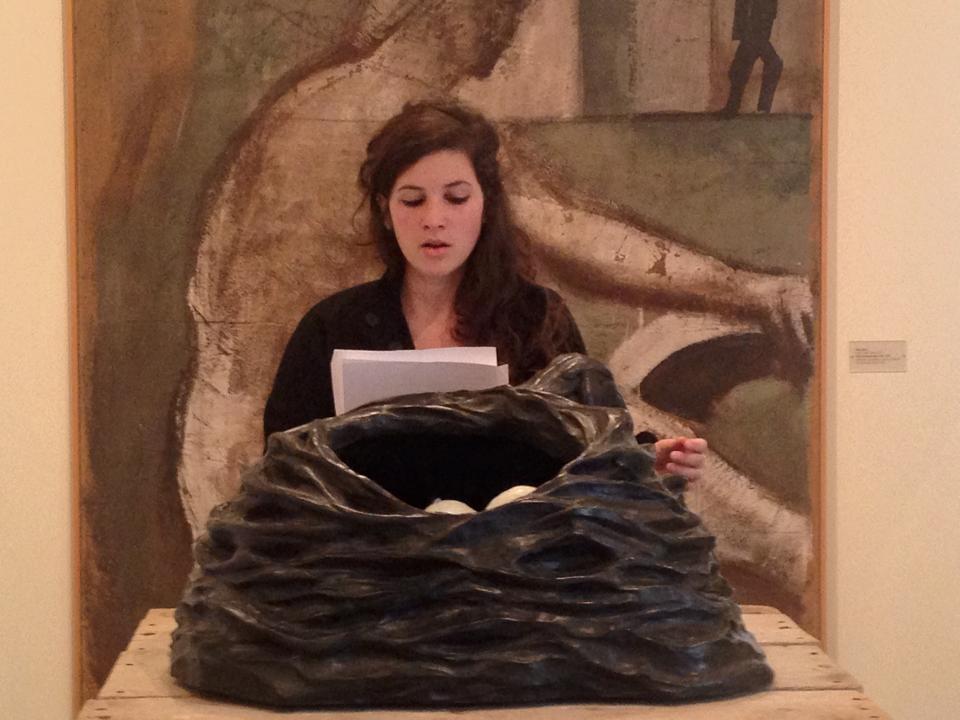 Photo by Maria Grazia Panigada
Twelve of the Museum Mediators with an immigrant background regularly working with GAMeC took part in a storytelling workshop led by Maria Grazia Panigada.
Each one of the resulting twelve stories is connected with an artwork from the Permanent Collection, and interweaves specialist knowledge with personal autobiographies in a way that encourages listeners and visitors to approach works of art from a new perspective.
A partnership with NABA – New Academy of Fine Arts (Milan), Digital Video course, led to the production of video clips of Mediators telling their stories, which in turn were re-interpreted by NABA students through original videos of their own.
The video clips, where stories revolving around the Permanent Collection are told both in Italian and the Museum Mediators' mother tongues (Albanian, Chinese, Farsi, Hebrew, Japanese, Portuguese, Rumanian, Russian, Serbian, Spanish, Swedish, Hungarian), are aimed at creating new connections between GAMeC and a diverse audience, by breaking cultural as well as language barriers (the narrative trail covers most of the languages spoken in major migrant communities living in Bergamo).
Watch the video of Maida Ziarati in dialogue with Floral tribute by Enrico Baj, 1959 | Persian language (GAMeC; a NABA production)
Watch the video of Elena Dorofeeva in dialogue with the Water carriers by Massimo Campigli, 1931 | Russian language (GAMeC; a NABA production)
Wacth the video of Anahì Gendler in dialogue with The Shadow by Enzo Cucchi, unknown date | Hebrew language (GAMeC; a NABA production)
Wacth the video of Junko Nishimori in dialogue with The Japanese Lady by Giacomo Manzù, 1959 | Japanese language (GAMeC; a NABA production)
Punching a hole to go beyond. I slowly realised this was an act of courage, without which nothing would have been possible.
After his gesture, nothing is as it was before. Fontana was able to see through his time and space, thereby restoring through art a notion which already existed, but was unintelligible to the distracted eye.

Fontana asks us not to stay on the surface, but to break the barriers preventing us from reaching the other side. Through his artistic gesture, he unlocked the universe and took us beyond matter, beyond what is within the reach of our senses.

There is not only what we see and what we measure physically; there is the other, the infinite, the eternal for us to discover.
Woman is life…
Water is life…
That's the life I brought here with me, the life I received from my mother, and my mother from my grandmother.

My grandmother was the water carrier, she gave this to me… Life is the only thing I brought here with me.
Proud, strong, indomitable like the water carrier in Massimo Campigli's painting.
Once upon a time there was a majestic tree, tall, upright, difficult to climb, its cortex was rough, very different from the bark of the other trees. It was called Shinboku (Tree of God).
In Japan we believe all things have a soul, especially trees. […]

I see that tree inside the Japanese Lady.
I see the tree's spirit in the Lady's shape.
I see the Lady turning into a tree.
But this is not as traumatic as in the Greek myth story of Daphne. The Lady accepts change. She is calm, at peace. Her hands look like roots pointing towards the ground.
Her slender body transforms, takes a circular shape and then stretches, as if someone was pulling her from the sky.

I feel quiet and serene, enveloped by a warm atmosphere.
I feel just like a child again.
I will come back to see you.
This painting seems to show how nature remains unchanged and true to itself, while human beings, no longer recognisable, are turning into something mechanical, like these eyes.
Mechanical, cold, piercing, judgemental eyes. Eyes haunting me, forcing me to protect myself by putting on different masks! […]

What have I become? Who have I become? I hardly recognise myself. I feel like I'm drowning in a sea made of people who want to judge me with no idea of who I really am. Faceless, deaf people with mechanical eyes, whom I would like to wake up with the sound of my scream: Enough!
I am what I am. Give me the respect I deserve.
Treat me as your equal.
Show me I exist!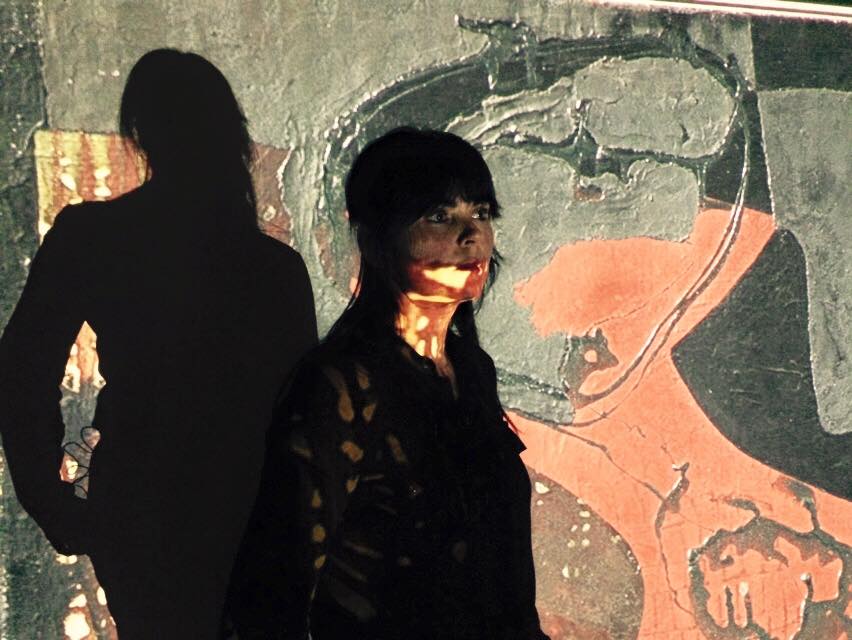 Photo by Maria Grazia Panigada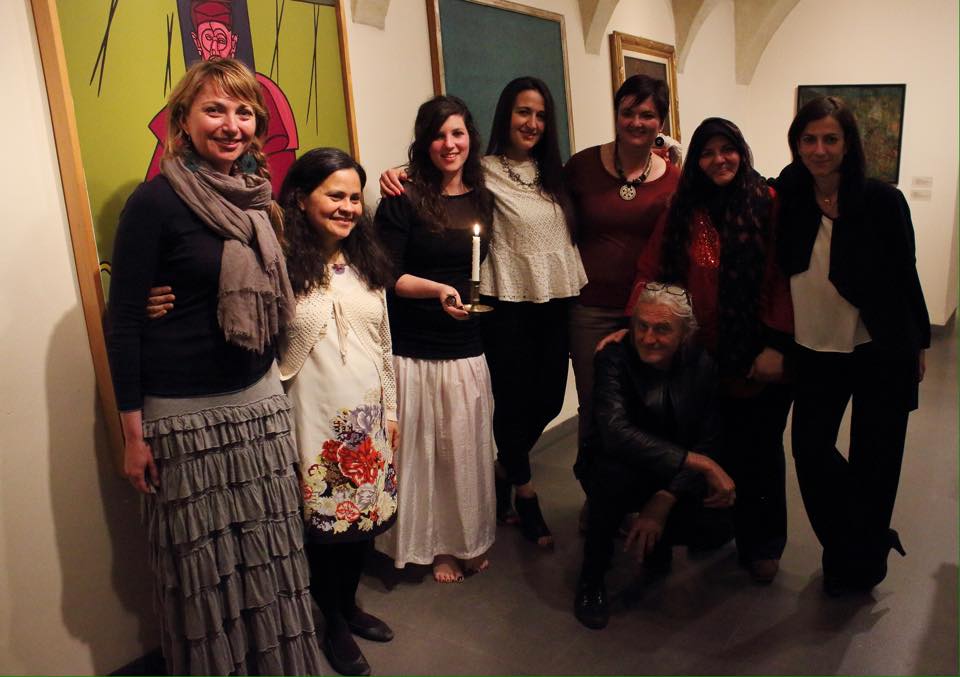 Archive photo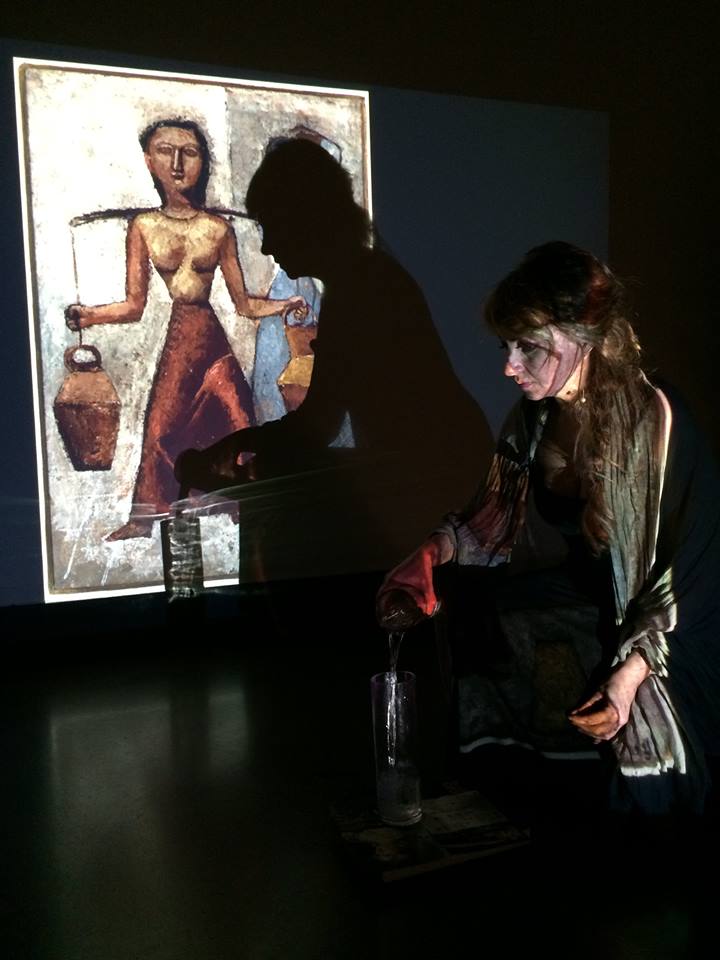 Photo by Maria Grazia Panigada