Our publications on storytelling in museums and heritage contexts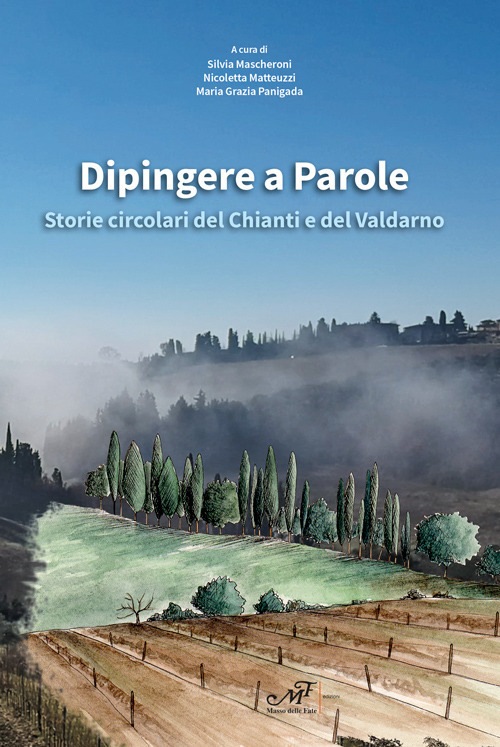 Dipingere a parole. Storie circolari del Chianti e del Valdarno.
N. Matteuzzi, M. G. Panigada (eds.). Masso delle Fate Edizioni, 2019
Words for painting. Circular stories in Chianti and Valdarno goes through the experience of six storytellers who reinterpreted the works of art they take care of every day, and described the deep connection with their living environment and cultural landscape. In this way, paintings and sites speak through the voice of their beholder, become a mirror to convey individual stories, interweave century-old stories with precious intimate memories. The integral texts of the six stories are accompanied by the essays of project team members and external experts (museum professionals, academics, theatre actors…), retracing the process and outcomes of the whole experience, highlighting the language of storytelling as a crucial vehicle to breathe new life into museum collections and heritage sites which are often forgotten or neglected, and reflecting on the potential of creating new connections between the story of artworks and individual biographies.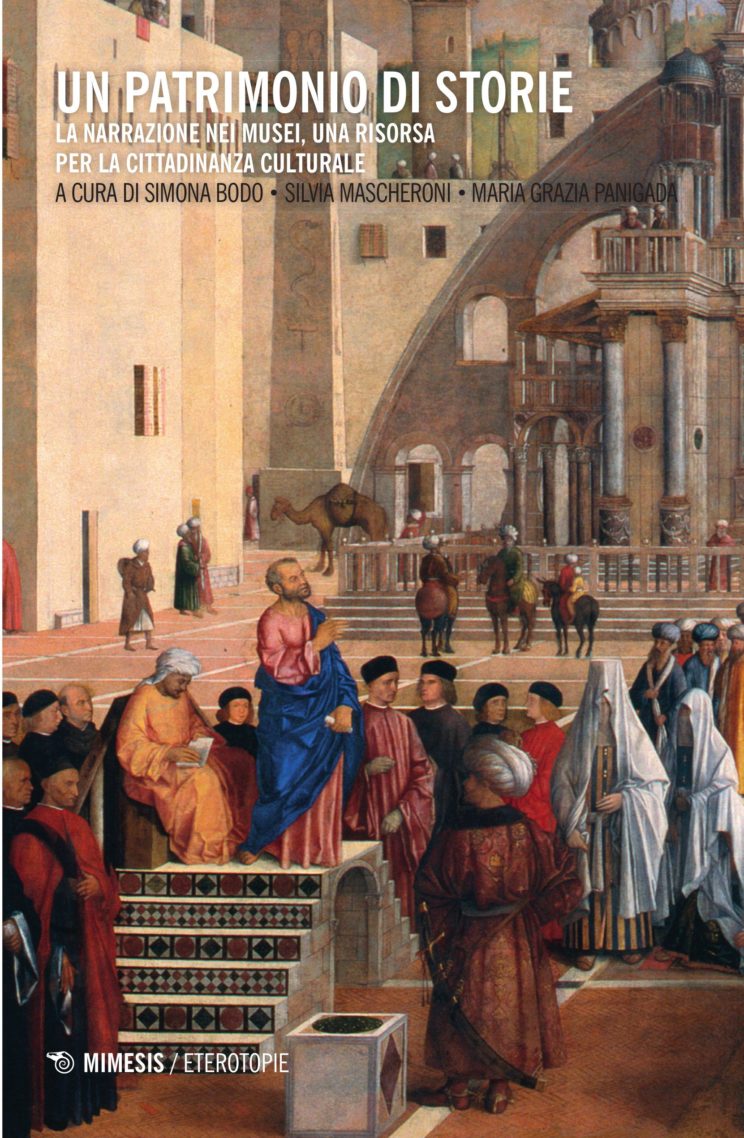 Un patrimonio di storie. La narrazione nei musei, una risorsa per la cittadinanza culturale
S. Bodo, S. Mascheroni e M. G. Panigada (eds.). Mimesis Edizioni, 2016
A heritage of stories. Storytelling in museums, a resource for cultural citizenship was first envisioned as an opportunity to take stock and reflect on the growing impact of storytelling in cultural heritage interpretation and mediation processes, as well as on its potential to trigger a new awareness of the meaningful relationships that every individual can create with objects apparently as "remote" from daily life as those preserved in a museum.
This volume was conceived primarily as a work tool for museum professionals, educators and social operators working with adults in different contexts; and yet, through the voice of its real protagonists, i.e. storytellers, A heritage of stories becomes a collection of stories which will fascinate every reader.
Other relevant publications and essays

S. Bodo (2019), «"Factories of Stories". A journey from social inclusion to cultural innovation at the Uffizi Galleries», article published on the The Incluseum blog.
S. Bodo (2013), «New Paradigms for Intercultural Work in Museums – or Intercultural Work as a New Paradigm for Museum Practice?», article published on the The Incluseum blog (Part 1 and Part 2)
S. Bodo, S. Mascheroni (2012), Educare al patrimonio in chiave interculturale. Guida per educatori e mediatori museali, "Collana Strumenti", Fondazione Ismu, Milano.
S. Bodo (2012), «Museums as intercultural spaces», in R. Sandell, E. Nightingale (a cura di), Museums, Equality and Social Justice, Routledge, Londra e New York, pp. 181-191.
S. Bodo, K. Gibbs, M. Sani (2009) (eds.), Museums as places for intercultural dialogue: selected practices from Europe, pubblicato dai partner di MAP for ID; trad. it. I musei come luoghi di dialogo interculturale: esperienze dall'Europa.
S. Bodo, E. Daffra, R. Giorgi, S. Mascheroni, A. Montalbetti, M. Sozzi (2007), A Brera anch'io. Il museo come terreno di dialogo interculturale, Soprintendenza per il Patrimonio Storico Artistico ed Etnoantropologico di Milano e della Lombardia Occidentale, Pinacoteca di Brera, Electa, Milano.
S. Bodo, S. Cantù, S. Mascheroni (eds.) (2007), Progettare insieme per un patrimonio interculturale, Quaderni ISMU 1/2007, Fondazione ISMU, Milano.
S. Bodo, M. R. Cifarelli (2006) (eds.), Quando la cultura fa la differenza. Patrimonio, arti e media nella società multiculturale, Meltemi, Roma.
S. Bodo (2005) (ed.), Culture in movimento. Strumenti e risorse per una città interculturale, proceedings of the international conference jointly promoted by Provincia di Milano and Associazione per l'Economia della Cultura (Milano, 12-13 May 2005), M&B Publishing, Milano.
S. Bodo (2003) (ed.), Il museo relazionale. Riflessioni ed esperienze europee, Edizioni Fondazione Giovanni Agnelli, Torino (new edition).
A. Bortolotti, M. Calidoni, I. Mattozzi, S. Mascheroni (2008), Per l'educazione al patrimonio culturale. 22 tesi, FrancoAngeli, Milano.
S. Mascheroni, D. Zannelli (eds.) (2009), Il museo è il pubblico. Il servizio educativo del Museo di Fotografia Contemporanea: un laboratorio di esperienze 2006-2009, Museo di Fotografia Contemporanea di Cinisello Balsamo.