FACTORIES OF STORIES
STORYTELLING AT THE UFFIZI GALLERIES
Uffizi Galleries, Florence, permanent audiotrail and virtual tour
That is why I chose this painting, or it chose me, because after all, artworks reflect our emotions, they resemble us, and call on us to weave our stories with theirs.
Fabiana Bianchini, museum operator
"Factories of Stories" is a project promoted by the Uffizi Galleries' Cultural Mediation and Accessibility Unit, and curated by Simona Bodo and Maria Grazia Panigada.
Its title draws inspiration from the "fabbrica vasariana" (the Uffizi Palace complex, conceived as a unique public square by Giorgio Vasari in the 16th century), and casts a new light on the museum as an inexhaustible "factory" of stories – not only those told by collections, but also those coming to the surface when we give ourselves the time to look at artworks, to question them and enrich them with new meanings and resonances.
Director Eike Schmidt and the Cultural Mediation and Accessibility Unit deliberately chose to work with a diverse group of storytellers, including both museum staff (3 operators from the Unit, plus one museum guard) and 8 "new citizens" (all long-time residents, or even born in Florence, with Italian citizenship status).
They sensed that "Factories of Stories" would be an important opportunity for professional development of the museums staff, as well as a chance for operators working in education, outreach and access to start working in better synergy with curators.
They also acknowledged the potential of engaging "new citizens" in a process of collaborative meaning-making, providing frequent museum visitors with new insights into the collections, and helping all individuals approach the artworks in a way that personally involves them, regardless of their prior knowledge and cultural consumption patterns.
But above all, museum staff and "new citizens" were engaged as persons who could breathe new light into the Uffizi artworks through their personal memories, insights or feelings, rather than by wearing the "uniform" of their respective cultures and professional backgrounds.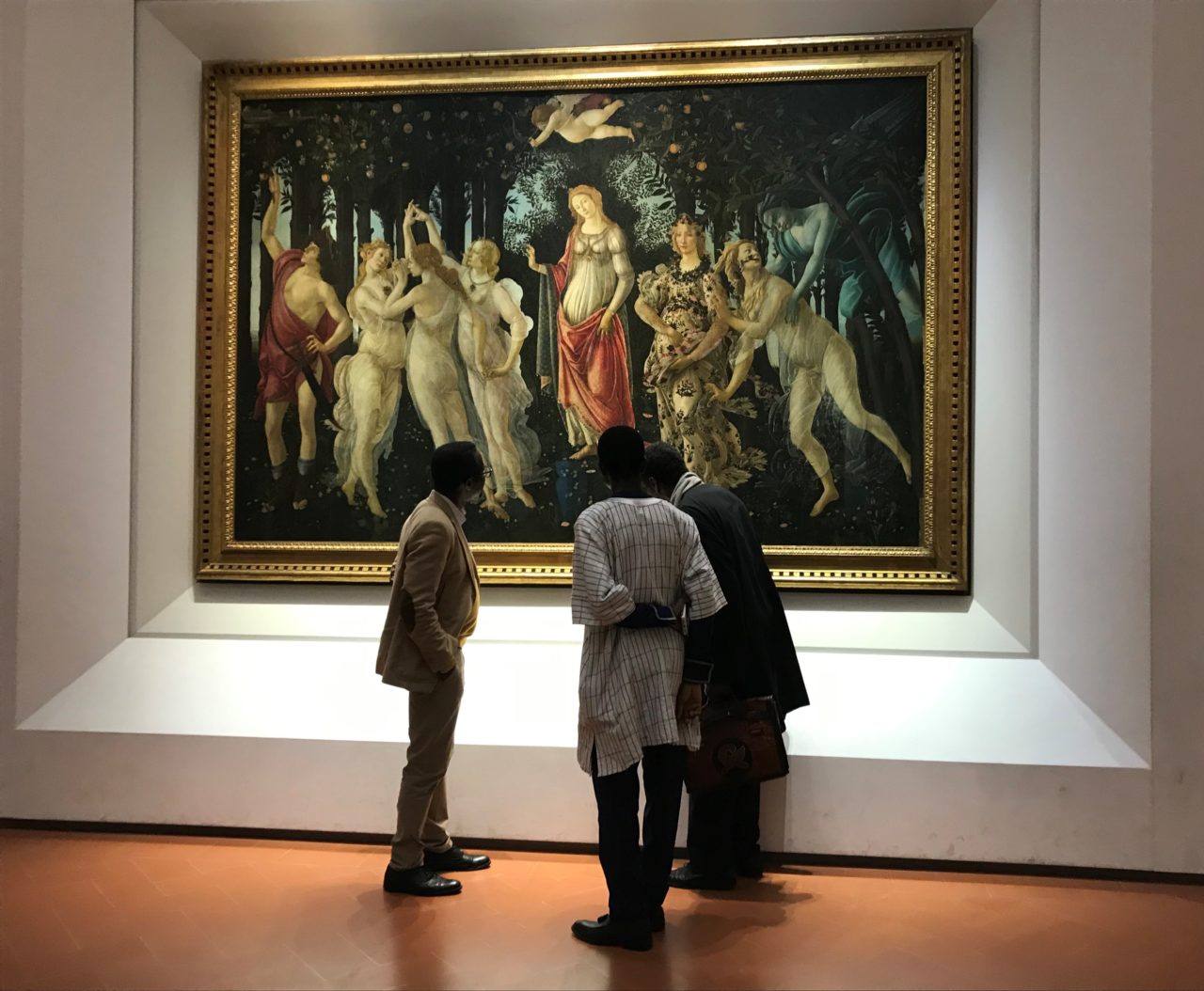 Photo by Maria Grazia Panigada
Individual stories all turned out to revolve around universal themes such as family, friendship, prayer and journey, casting a more evocative and personally meaningful light on otherwise "iconic" Uffizi masterpieces like the Spring by Botticelli or the Virgin and Child with St. Anne by Masaccio and Masolino.
The project resulted in the creation of an audio-trail revolving around 12 artworks of the Uffizi collections, with great Italian theatre actors (from Marco Paolini to Giulia Lazzarini, from Marco Baliani to Lella Costa and Ottavia Piccolo) generously giving their voice to all storytellers in the Italian version of the stories, while storytellers with an immigrant background also recorded their own tale in the respective mother tongues (Arabic, French, Mandarin, Persian and Spanish).
"Factories of Stories" is accessible from three different sections of the Uffizi Galleries website:
An English translation of the stories' shorter versions is also available on Spotify (look for "Fabbriche di Storie" in the Podcasts section).
Watch the video clip on the Holy Allegory by Giovanni Bellini

Watch the video clip on the Spring by Sandro Botticelli

In the three lunettes of the frame, we can follow the procession of the Magi.
In the top left, the three wise men, dressed in gold, are gazing at the star from a mountain peak overlooking the sea.
I wonder: is it possible that, in spite of their precious robes, they too felt the bewilderment and uncertainty of the journey? That, in spite of the lavish procession, they felt alone? That, once at their destination, they longed to return home?
The hands are suspended in space, as if waiting for something.
The angel has just arrived. A puff of wind seems to pass through his light veil. Like conception, like life: a gasp, a breath. […]
Mary, distracted from her reading, almost turns upon herself; her gaze is turned inwards, as if listening, listening to the heartbeat. One hand says "wait", the other is level with her heart.
It takes time to take in a piece of news; it is time that gives us the ability to take in emotions, to understand them.
The announcement will change the Virgin: life changes with a child.
A hand on a shoulder brings comfort, even if that hand is small, slender and apparently fragile.
Here, before this heavenly vision, my gaze moves upwards towards the sky and vice versa, down towards the ground. This dual portrait of motherhood is all inside this vertical line, marking the passage from one generation to another: affection, protection, solidarity, trust, courage, from one to the other, through to the Child on his mother's knees. This however, is not conveyed in words, but rather, in gestures and presence; it is a link that is both strong and gentle.

Before my eyes, luxuriant green hills and a cool blue river rippled by the peaceful bobbing up and down of a solitary ship. The peak where I was sitting was a dark rock that extended upwards. I was watching my feet swing over the emptiness, when I heard a rumble from the other side of the hill. I raised my head and looked out over the horizon. The noise became more and more intense, when, out of a cloud of dust, I saw the disturbing, disconnected gallop of a centaur.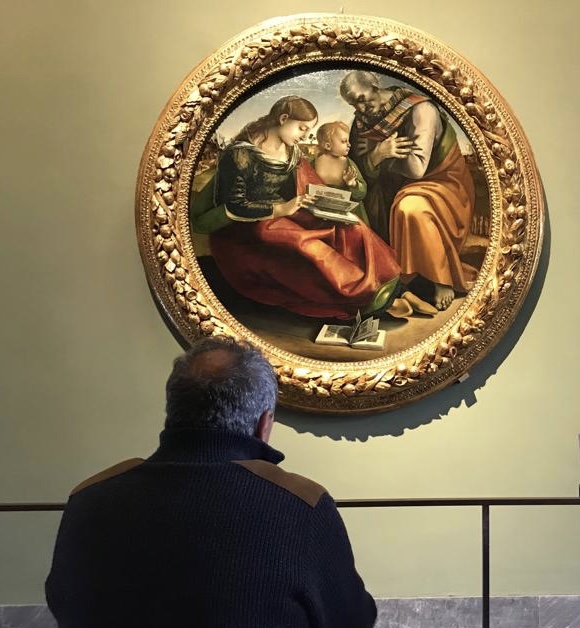 Photo by Simona Bodo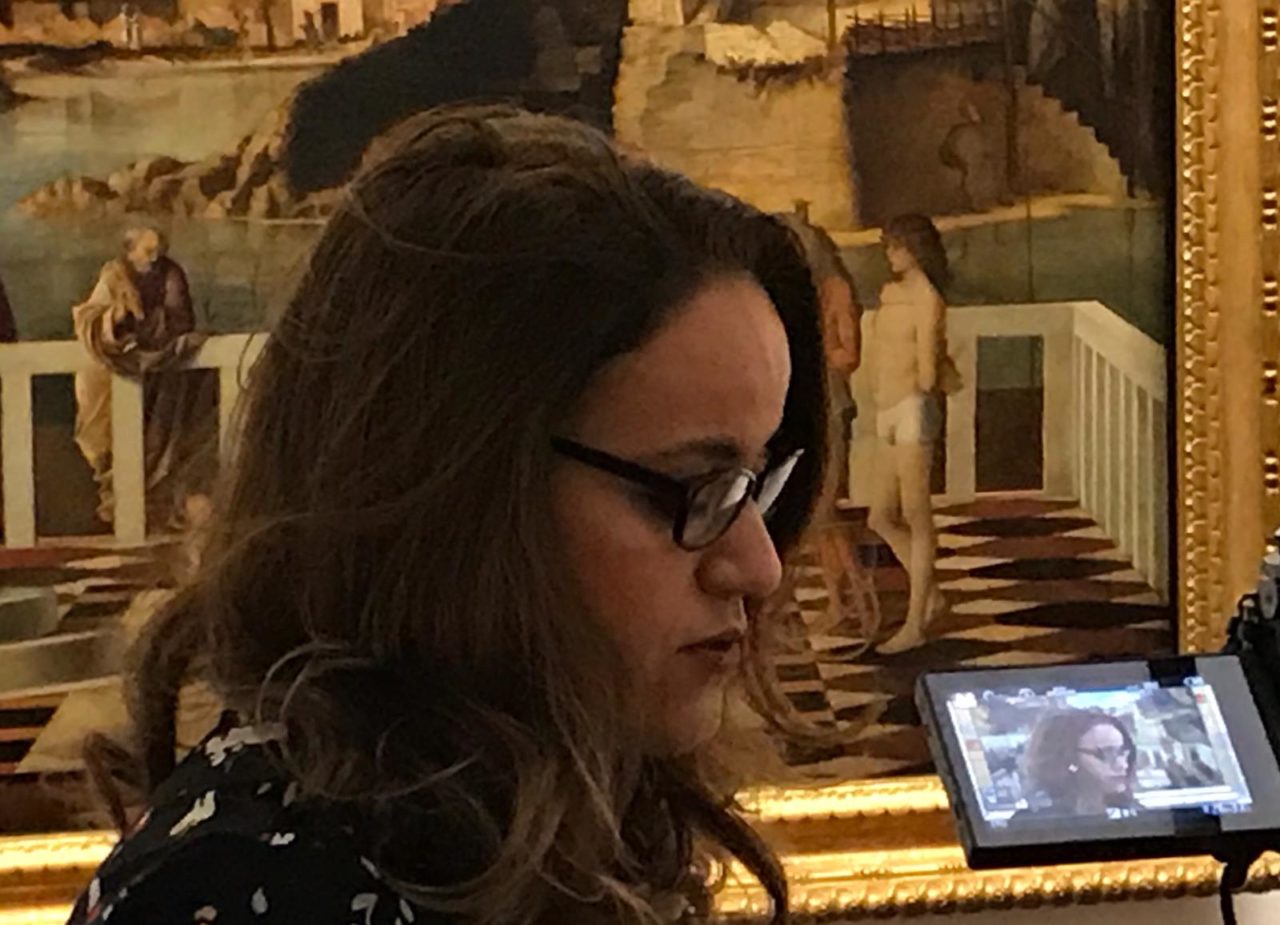 Photo by Simona Bodo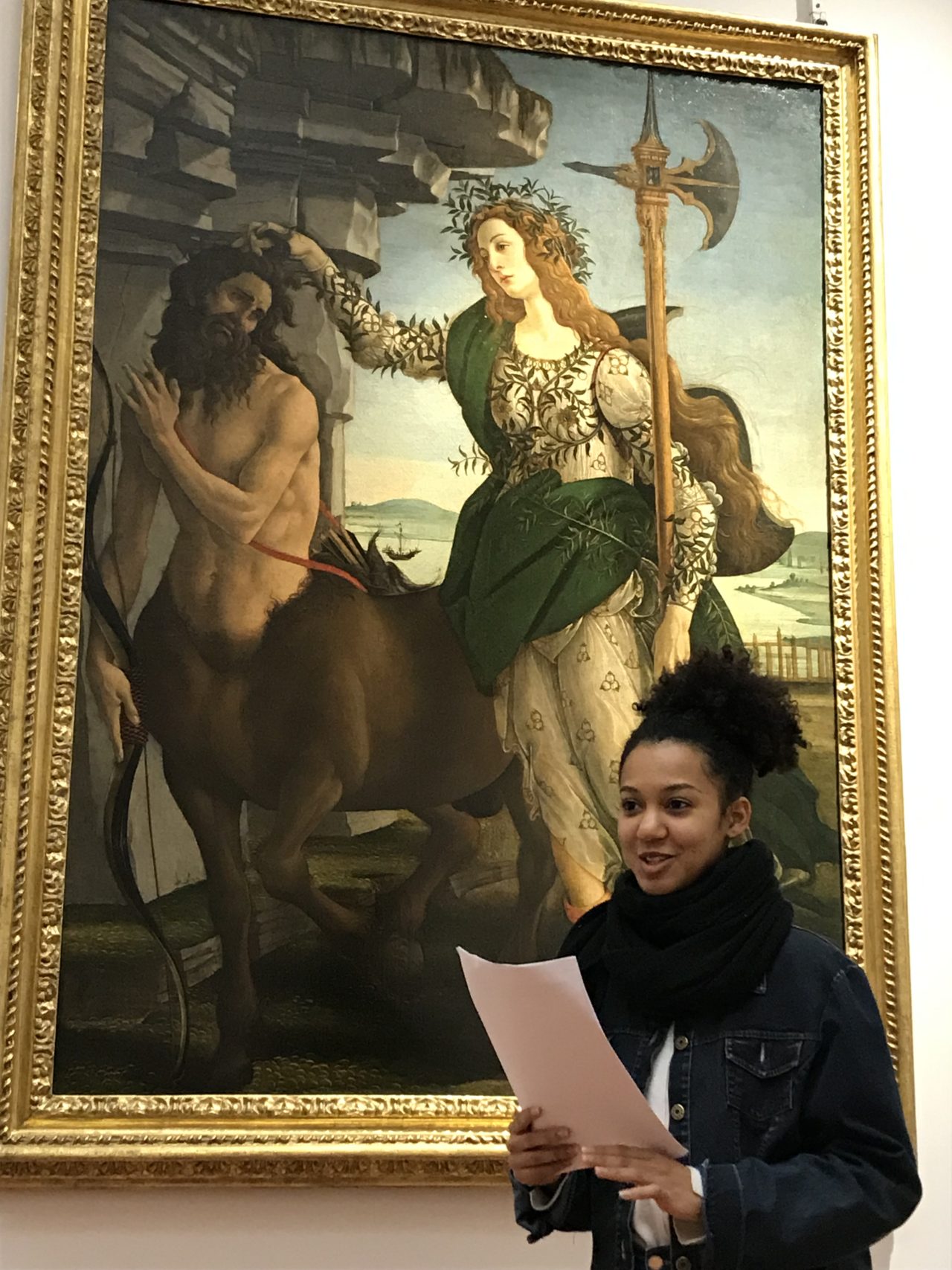 Photo by Maria Grazia Panigada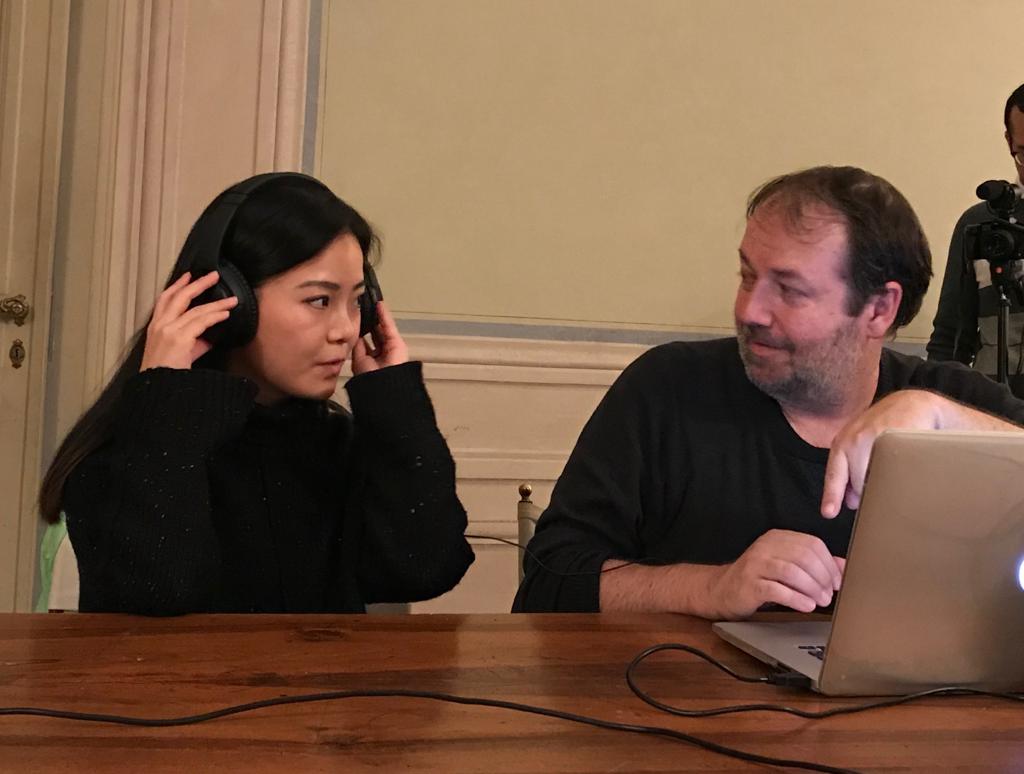 Photo by Maria Grazia Panigada