THIS BOOK IS ALIVE!
A NARRATIVE TRAIL AT THE "ANGELO MAI" CITY LIBRARY
Biblioteca Civica Angelo Mai, Bergamo, 2022
I think of books as a myriad of glances crossing on the shelves
Malika Abed, Bergamo citizen and storyteller
This is the first time Heritage of Stories has been working in a library, and what a library!
We are in the heart of Bergamo, and exploring the city through the heritage of the "Angelo Mai" Library is a bit like looking out of its windows: each one discloses a different view, perspective, horizon.
At first we entered the Library's rooms in awe, as if on tiptoes, but when we allowed the books and maps to guide us, our words became sharper, our gazes more focused…
We made an important journey together and took care of each other, knowing what we shared was something very precious.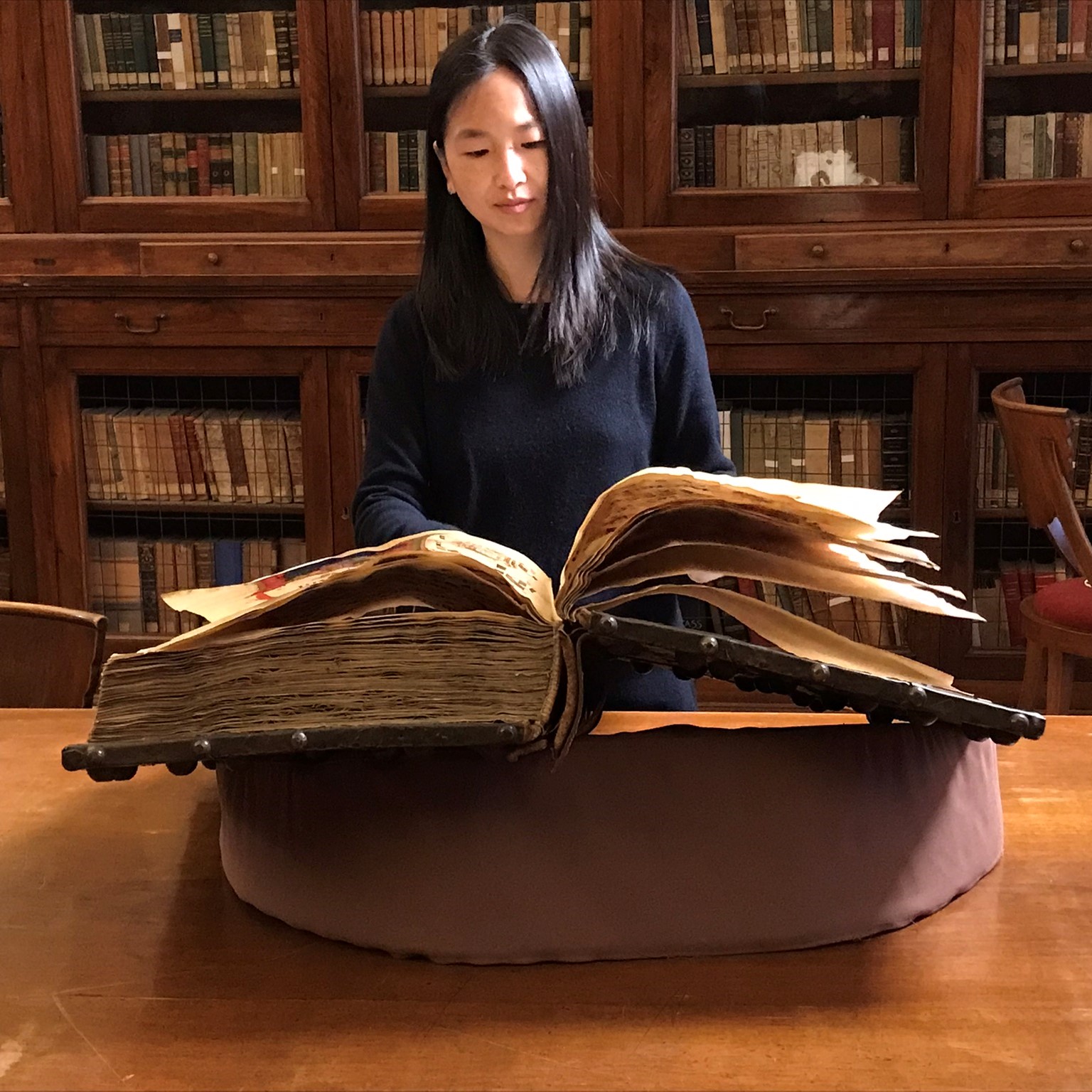 Photo by Maria Grazia Panigada
Maps, cartographies, city drawings, almanacs, prints, photographs, precious "cinquecentine" and miniatures were carefully selected with the support of the Library's scientific staff, so as to offer a glimpse not only of Bergamo's transformation over the centuries, but also of the everyday life of its inhabitants.
New conversations were triggered by this common thread – the relationship between the Library and the City. The eleven citizens involved in the project, whether with a native or an immigrant background, saw their lives, memories and experiences mirrored in the Library's astounding heritage, and this resonance opened yet more windows on Bergamo: the eleven stories of the audio-trail available on the Library's website as well as on Spotify, both in Italian and in the participants' mother language (Arabic, Chinese, Farsi, Romanian, Spanish and Ukrainian).
Watch the trailer of "Questo libro è vivo"
Watch the video "Questo libro è vivo"
When I looked at Your map, Bergamo, I saw myself reflected in You for the first time in over 26 years.
I relived my memories and journey through time, and suddenly realised you are my home! I recognised the places where I experienced both struggles and birth, hostility and joy, failures and achievements, conflicts and peace, hatred and love! And I realised I finally made peace with you. […]
The view from above invites me to see your urban pattern in a different light, like a palm reaching out to the neighbourhoods with its finger tips. […] Take my hand, Bergamo, and build a shared future with me, but this time I want to represent myself on my own terms, take the floor, be listened to and leave in your map a trace of my own life.
I picture myself looking through the embrasure's metal grill: the Medieval city walls, called Muraine, are no longer standing, but this tower proves they once were. The area around it was demolished by Bergamo citizens and not the Moors, I can assure you. People destroyed it back in 1901, on new year's eve, to mark the abolition of the toll gates. The collapse of the wall. Freedom. […]
A new perspective. Maybe this is the reason of my being here: bringing a new perspective is a bit like bearing witness. I look at my fellow readers, I listen to their stories. I think of books as a myriad of glances crossing on the shelves.
Standing under the Library's stucco ceiling, I look at the picture again and again: the tower is not surrounded by alleys, but by "galgarea" (calcareous) water. Another Bergamo, a liquid one, fluctuates in these rooms. Stuccos and hard water blend together. A possibility arises from this rumpled image.
I turn around and walk down this winding stretch of city walls, but don't worry, mom, eventually I will be able to turn the darkness of our past lives into the name which you so lovingly gave me: Roxana, the radiant one.
Now I have reached the gateway in the distance. Someone speaks my name clearly, softly: not Rossana, not Rosy, but Roxana. I turn around and I see him smile. Now he is walking with me, holding hands, like the couple portrayed in the etching.
Even though the path is slightly uphill, I will cross the gateway with him at my side, the San Giacomo Gateway. And once we'll have crossed it, I am sure, the descent will begin.
I am constantly looking for familiar traits in the city where I live. I look at the others as if they were all citizens, and I the only stranger.
And then here they are, the people portrayed in this picture, coming from the past and staring at me, why are they staring? Am I so different from them?
After seeing this picture, every time I walk down this road I can't help thinking about it as part of my own personal map of Bergamo: it's like this old image created a more intimate relationship with the city. I would like to meet these people, I would like their gazes to dwell on me, friendly gazes inviting me to find the way to my new home.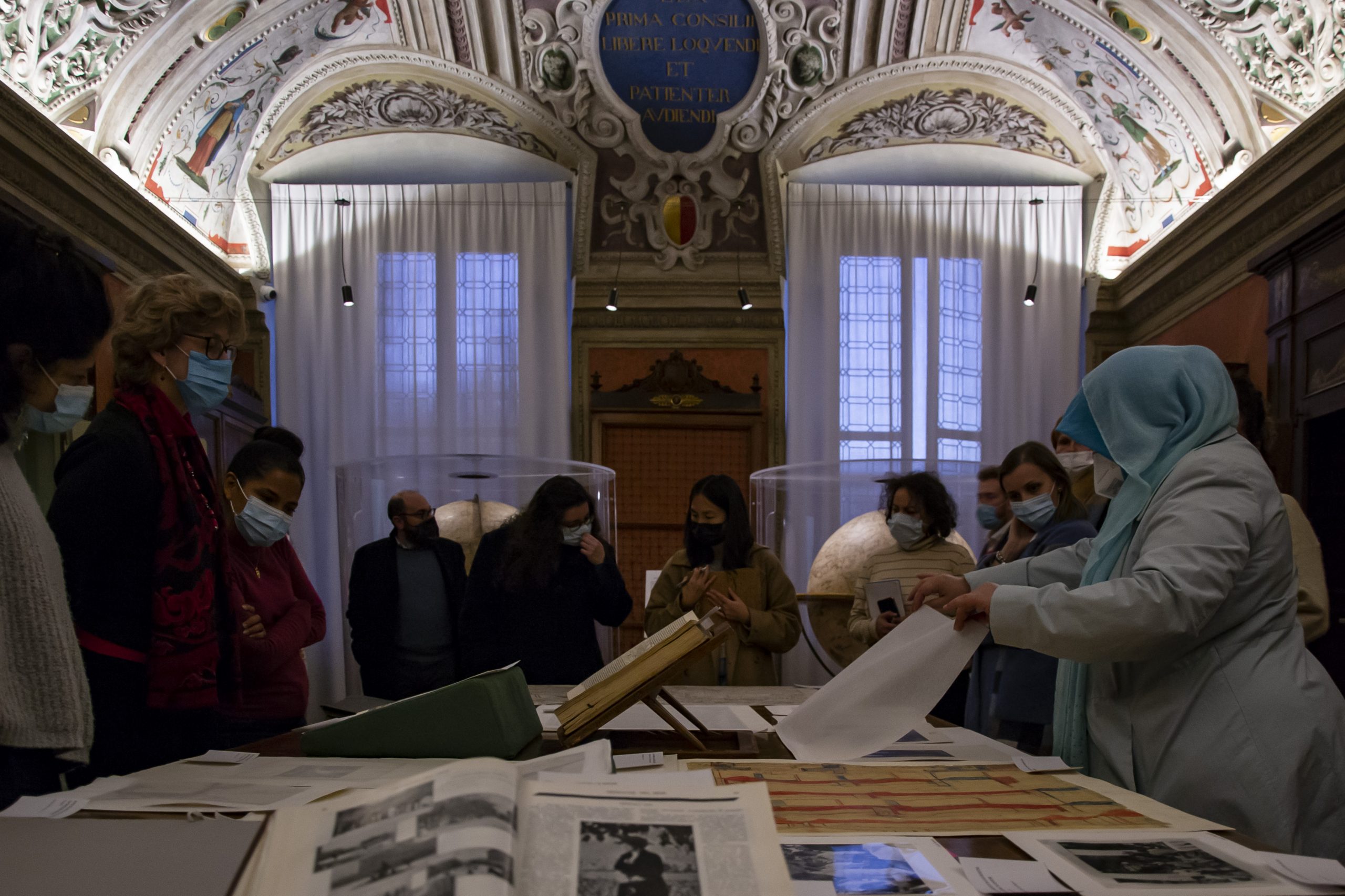 Photo by Francesca Colombi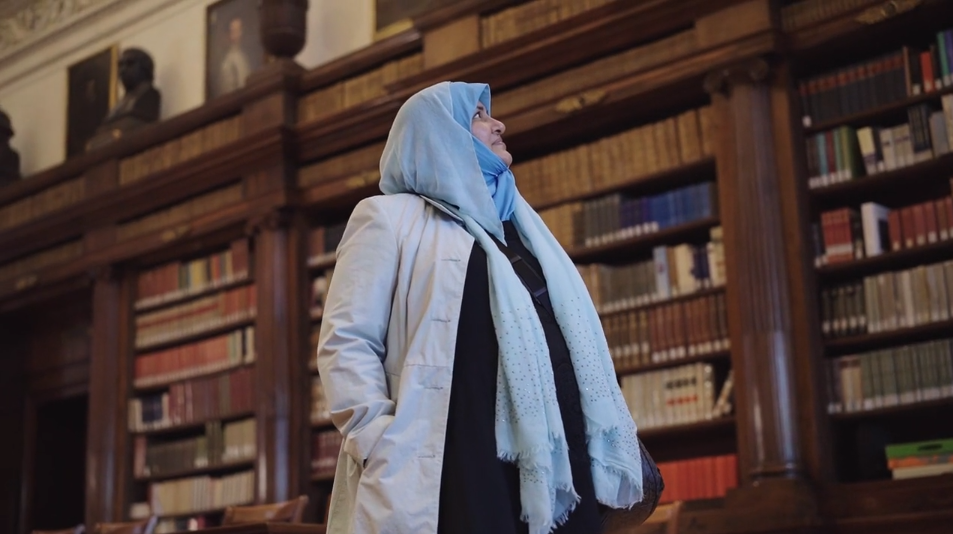 Screenshot from the video by Officina della Comunicazione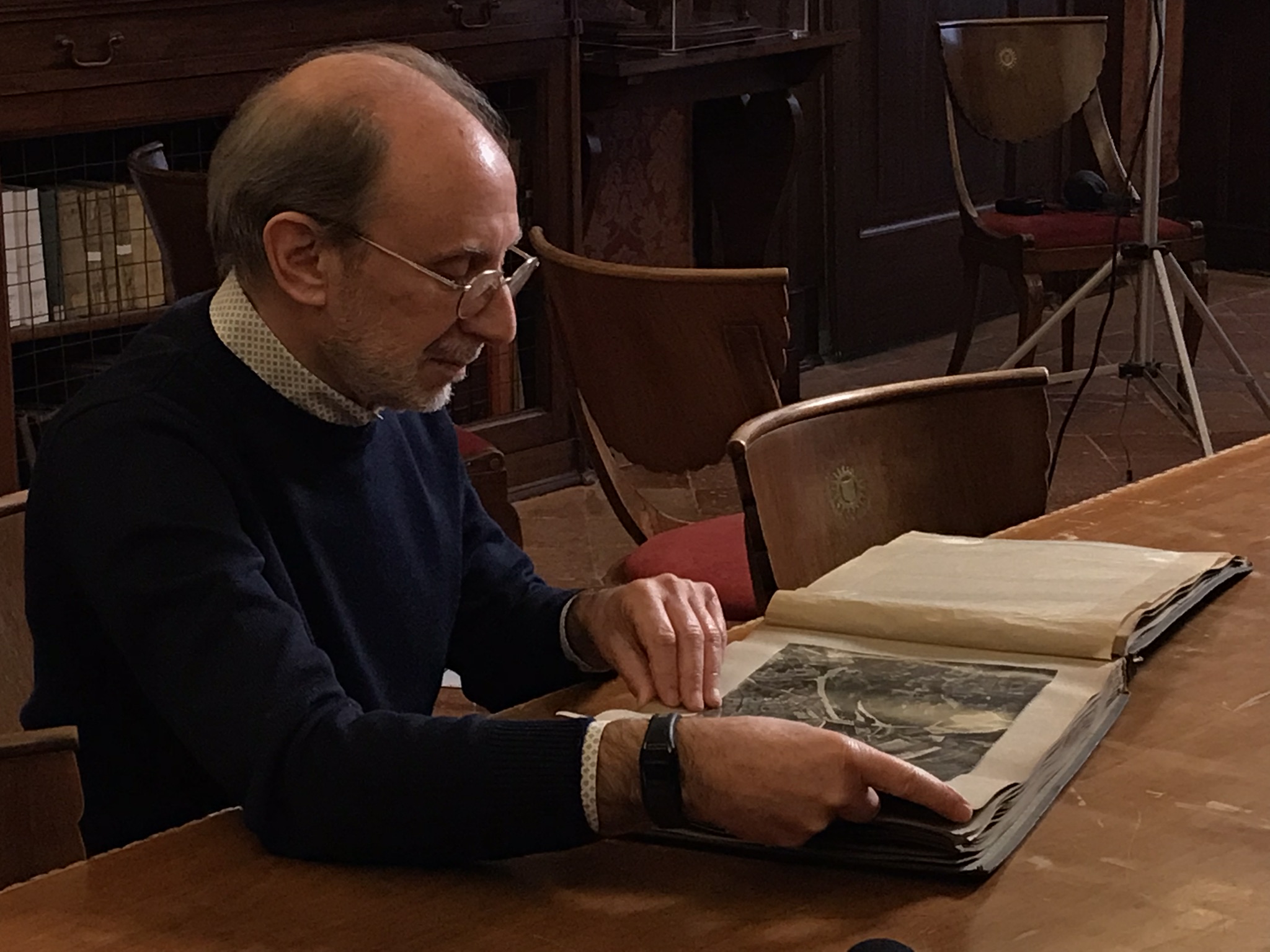 Photo by Maria Grazia Panigada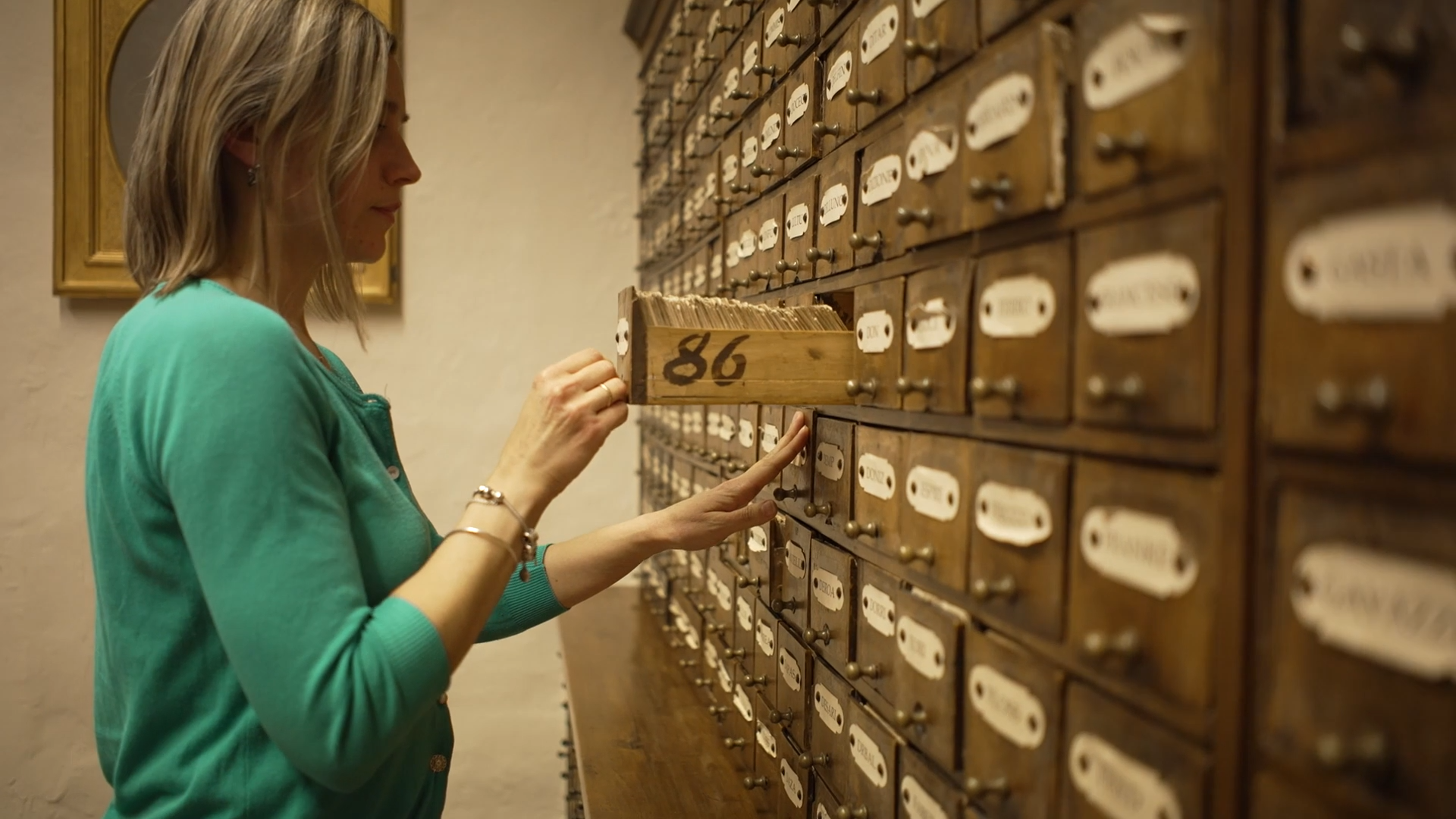 Screenshot from the video by Officina della Comunicazione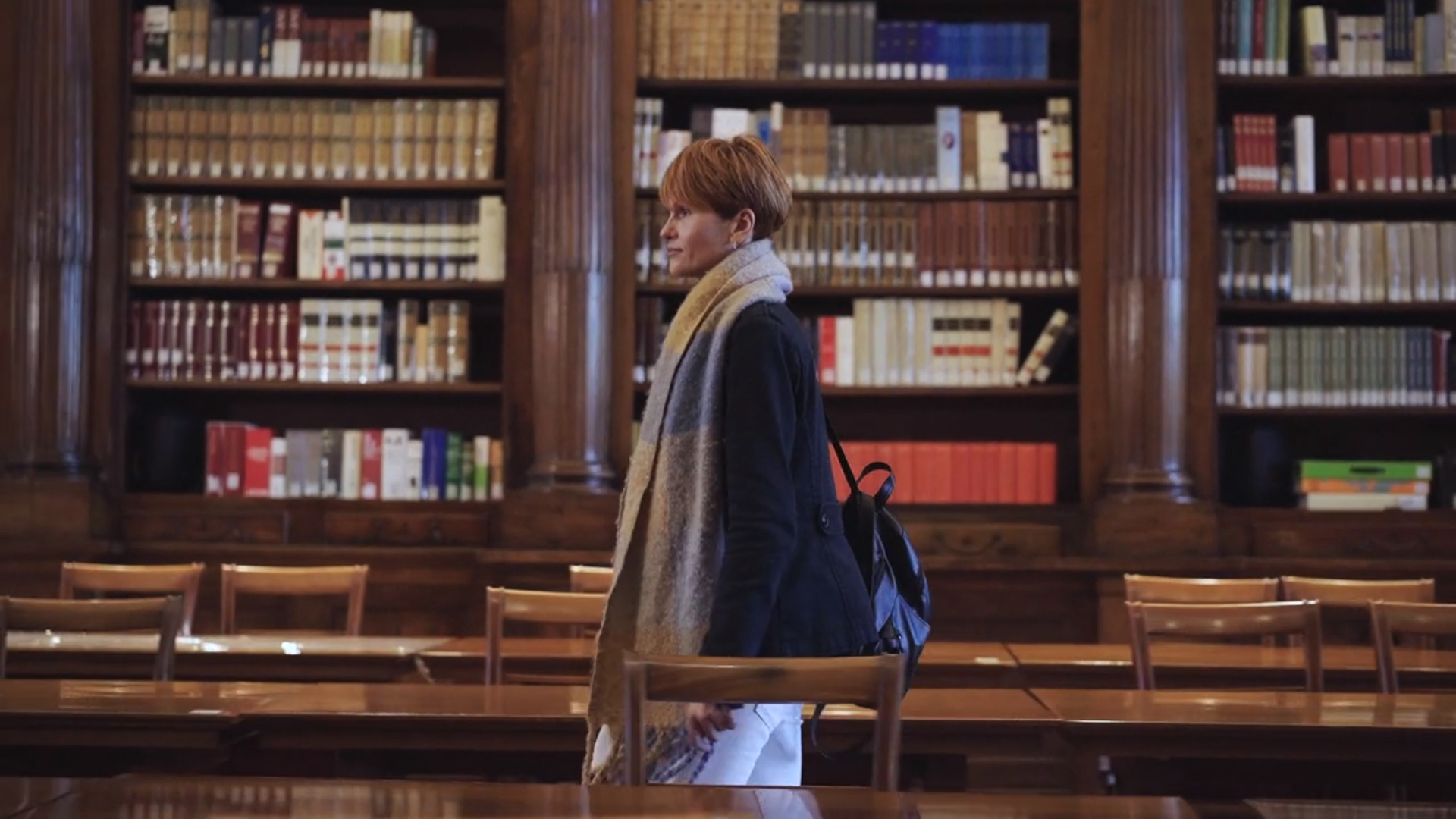 Screenshot from the video by Officina della Comunicazione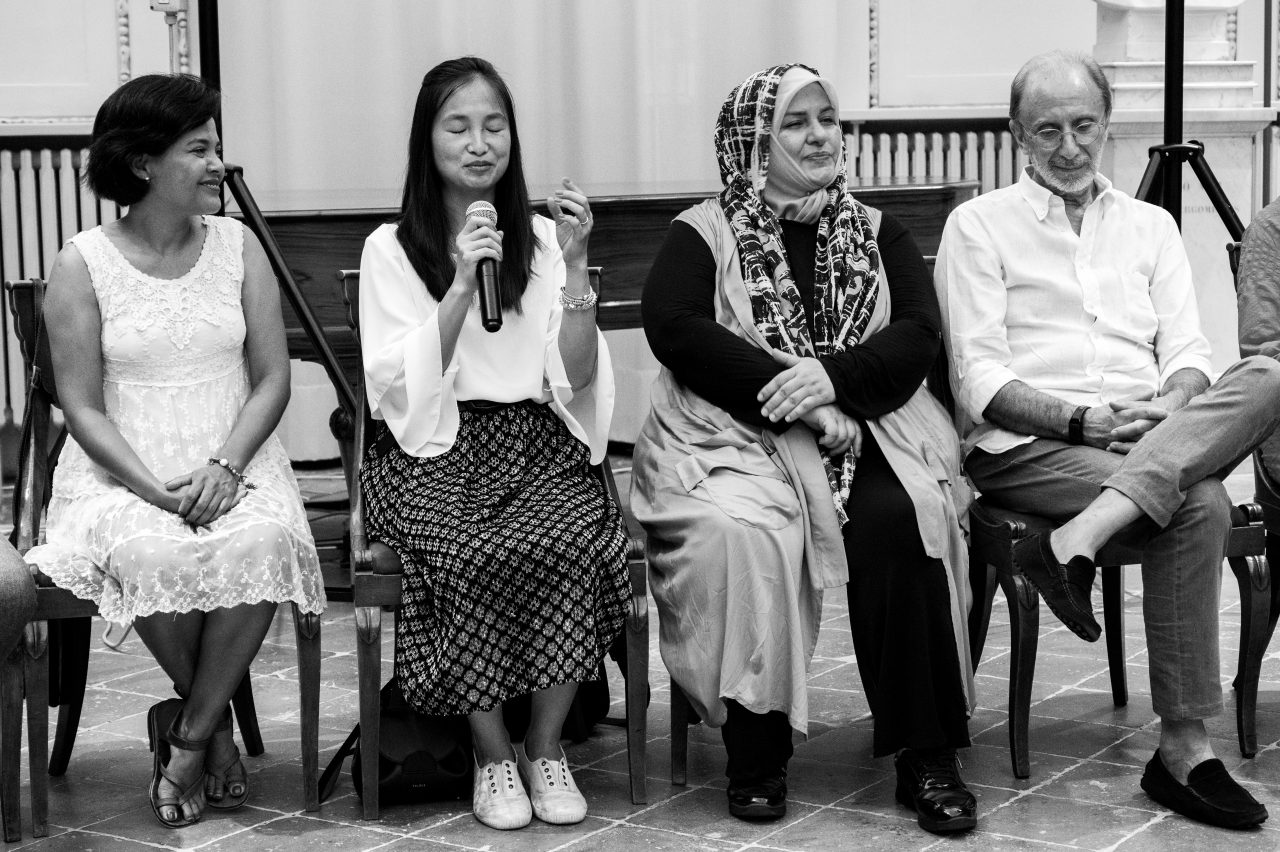 Presenting the project to the city (photo by Gianfranco Rota)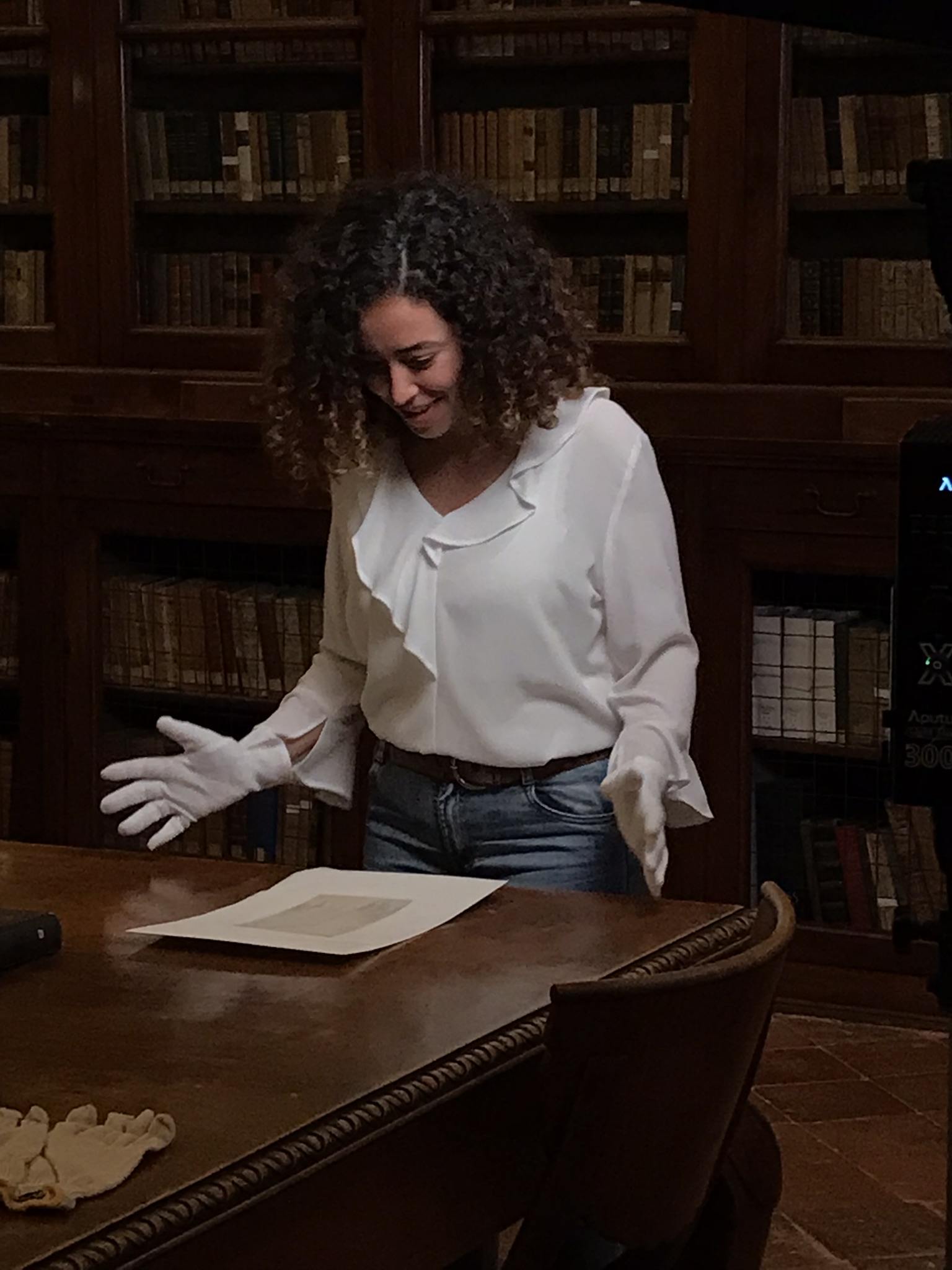 Photo by Maria Grazia Panigada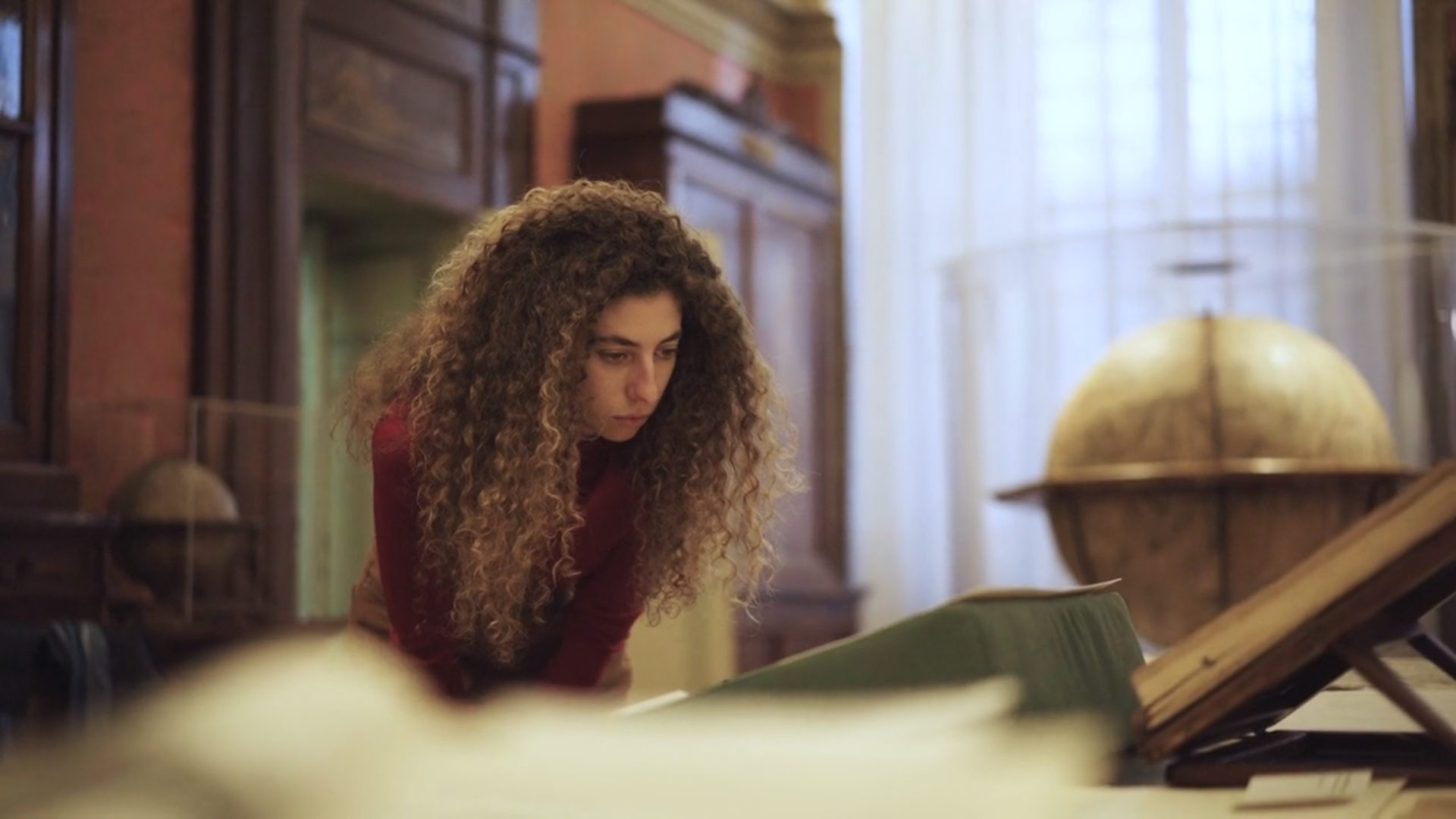 Screenshot from the video by Officina della Comunicazione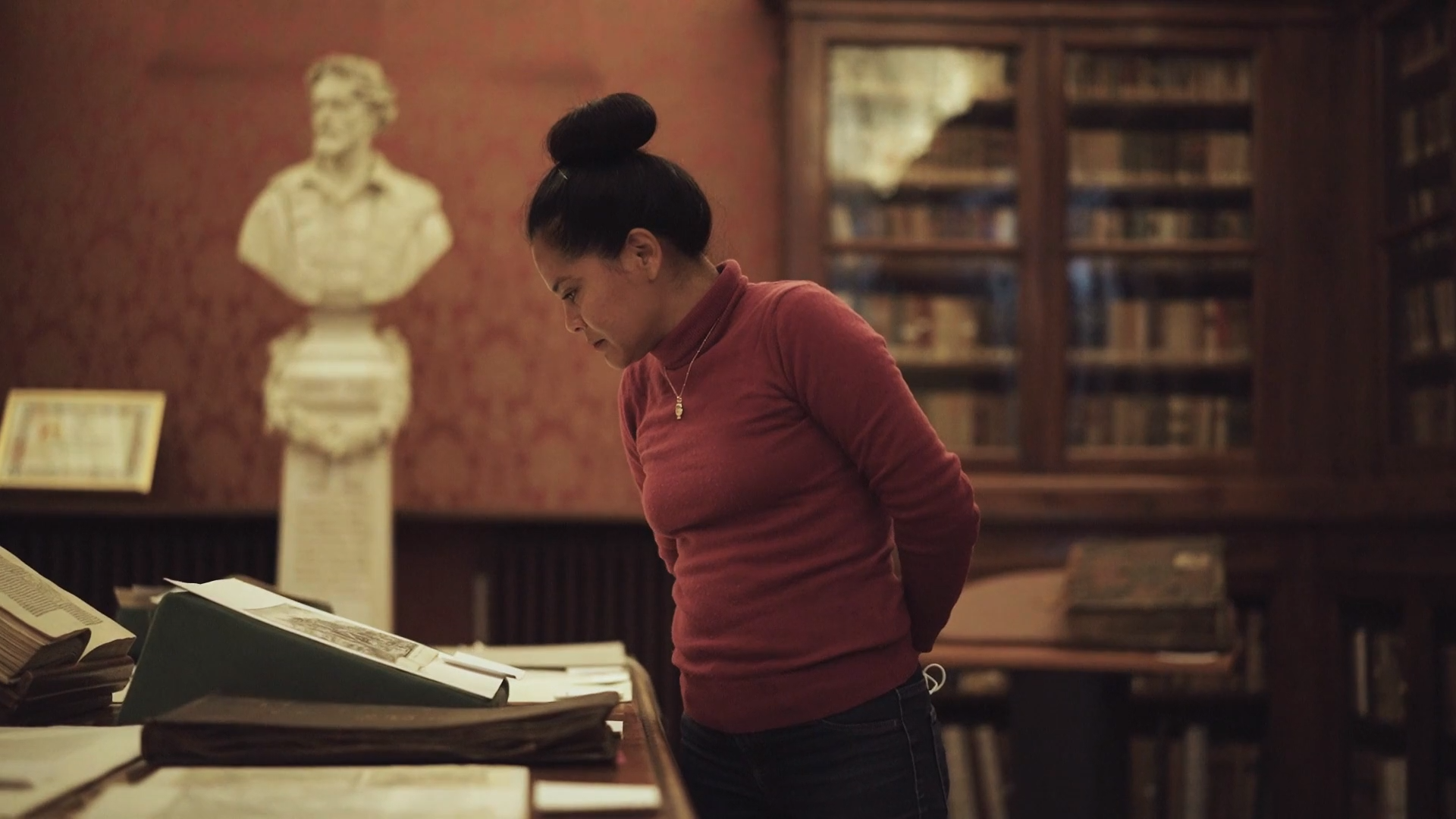 Screenshot from the video by Officina della Comunicazione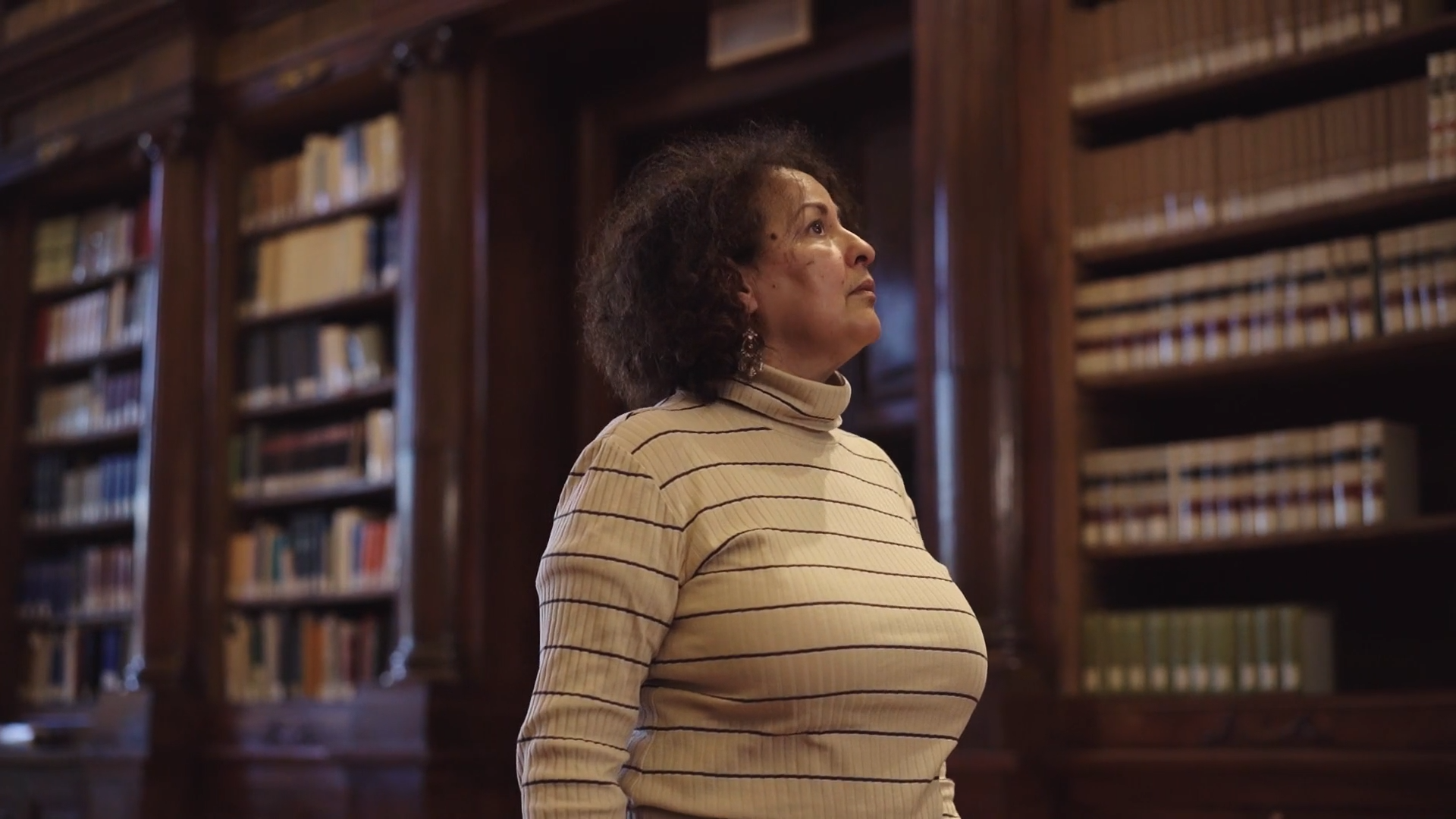 Screenshot from the video by Officina della Comunicazione
The group of storytellers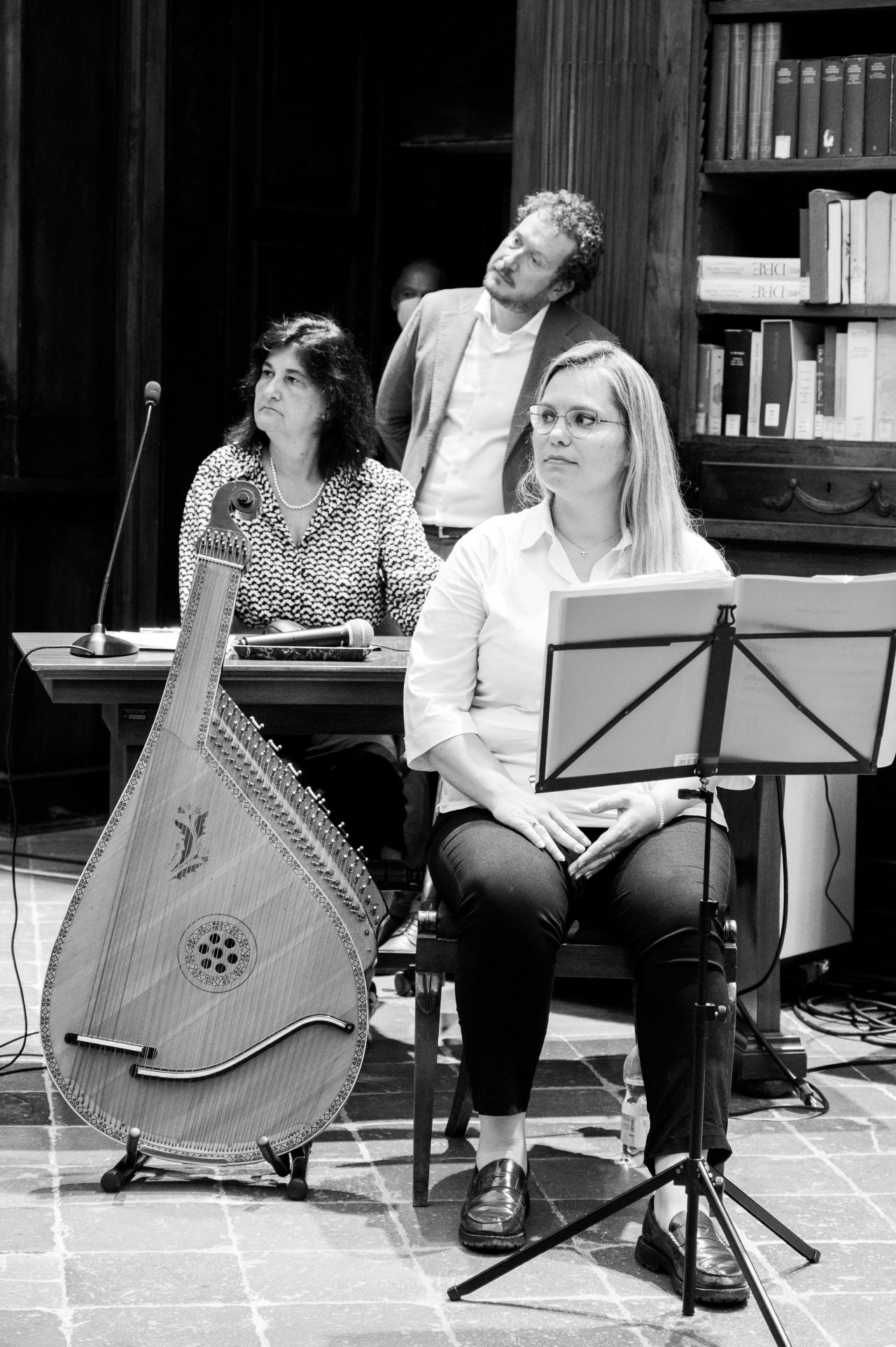 Presenting the project to the city (photo by Gianfranco Rota)