MY PLACE – MY TEXTS


GAMeC – Gallery of Modern and Contemporary Art, Bergamo, 2016

Through this project, we witnessed the unexpected response of a generation intent on voicing a desire, rather than creating a product.

Giovanna Brambilla, Head of Education Department
Entrusting a group of second generation immigrants, born and educated in Italy, with the creation of a guide to GAMeC Permanent Collection – which ultimately meant inviting "new voices" to join in the interpretation of the artworks – was a meaningful challenge for the museum.
Seventeen girls aged 15-23 embarked on a journey to discover every single painting and sculpture on display under the careful guidance of museum educator Rita Ceresoli: biographies of artists, hidden meanings and stories behind artworks, issues pertaining to style and content were explored in small groups, so as to avoid the "lecture" format, and facilitate an informal, open conversation.
This engaging opportunity to familiarise with the collections prepared the ground for Maria Grazia Panigada to expand the young participants' skills of observation and description – much as she already did in order to develop GAMeC Museum Mediators' storytelling skills in the "Twelve storytellers in search of an author" project.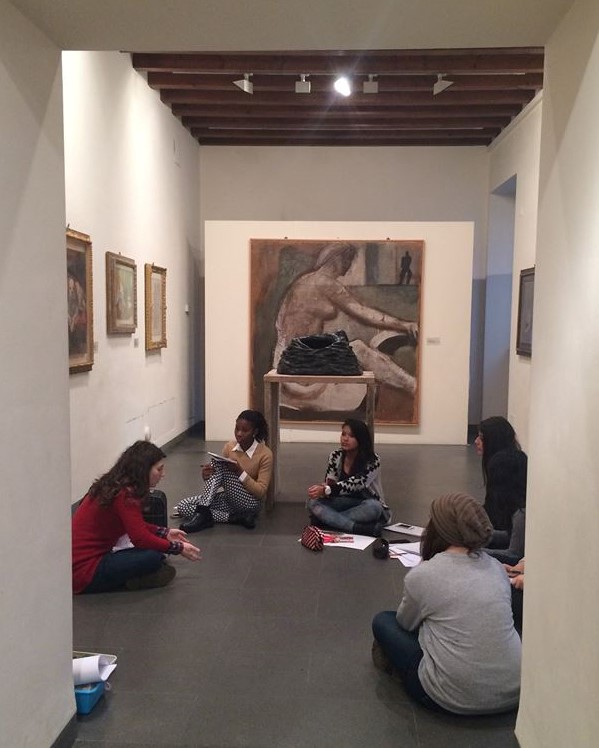 Photo by Giovanna Brambilla
In the process, every girl found her own style for the written texts to be published in the catalogue:  e.g. the artist engaging in an imaginary conversation with the visitor, or the young storyteller guiding the beholder in the exploration of the painting or sculpture; the description focusing on specific aspects of the artwork, or unfolding in a number of open questions inviting the visitor's personal reflection…
The project resulted in the production of a printed catalogue to be distributed in local schools, and made available for free to high school students visiting the permanent collections on an individual basis.
This guide to the Permanent Collection is a strategic tool to reach a traditionally under-represented audience in art museums, i.e. young people in general, and more in particular "new citizens", whether they be first or second-generation migrant youths.
The integral texts of the catalogue are published in My Place – My Texts, GAMeC Books, 2016.
While you observe me and show me who you are,
I look you straight in the eye, and sketch out who I am.

You recognise me, don't you? Or are the lines defining me not clear enough?
Yes, they are; while you explore my image, I infuse you with my inner being – no one seems to notice it at first glance, because nobody looks past the obvious; but you do, don't you?
You stop, your eyes linger on me.
Because you realised that my work is my voice.
Those who want to understand this artwork need to know the meaning of its symbols: the holes stand for wounds, while the red brush strokes stand for their colour. Wounds hurt and show our frailty, but they change us and give us the opportunity to discover new things, the will not to remain indifferent to them.

The act of punching a hole in the canvas stands for the desire to get through to a new spatial dimension, a bit like wanting to reach the infinite; something no human being could achieve without imagination.

But what is there really, beyond this painting? It could be a dark tunnel one must eternally walk through without a destination, or a boundless horizon with no end in sight.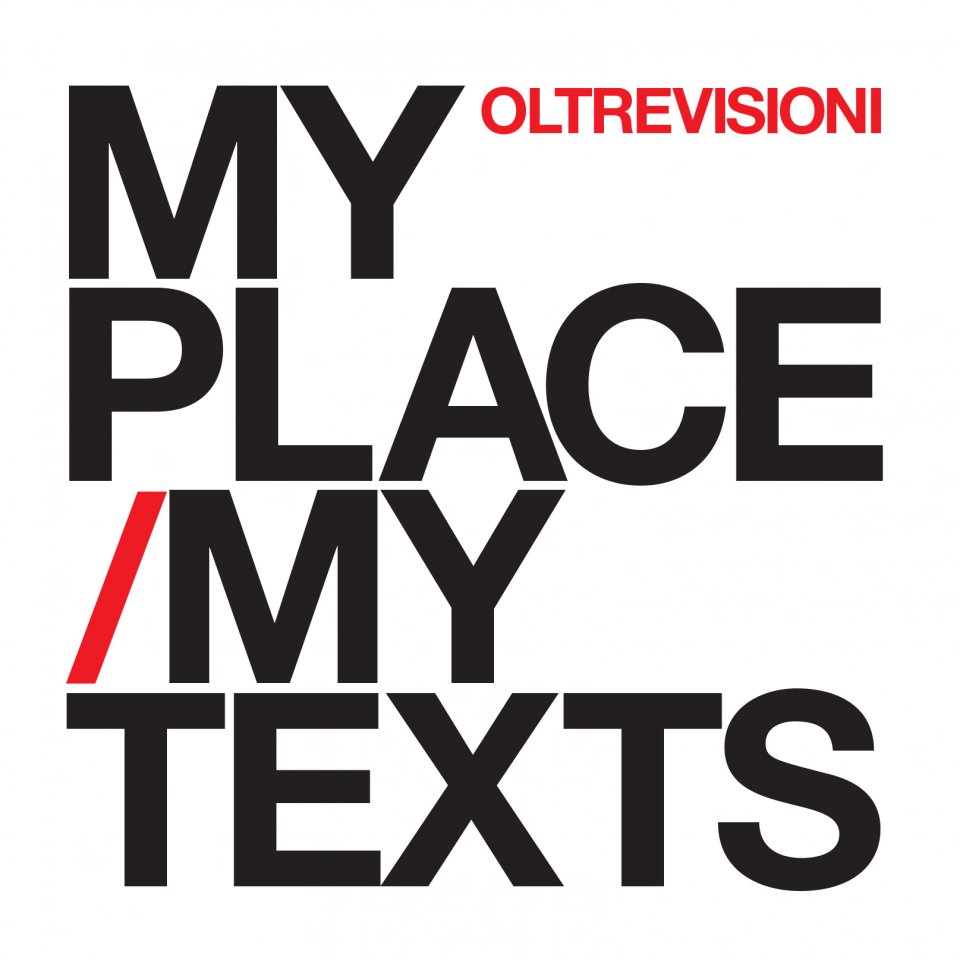 The catalogue's cover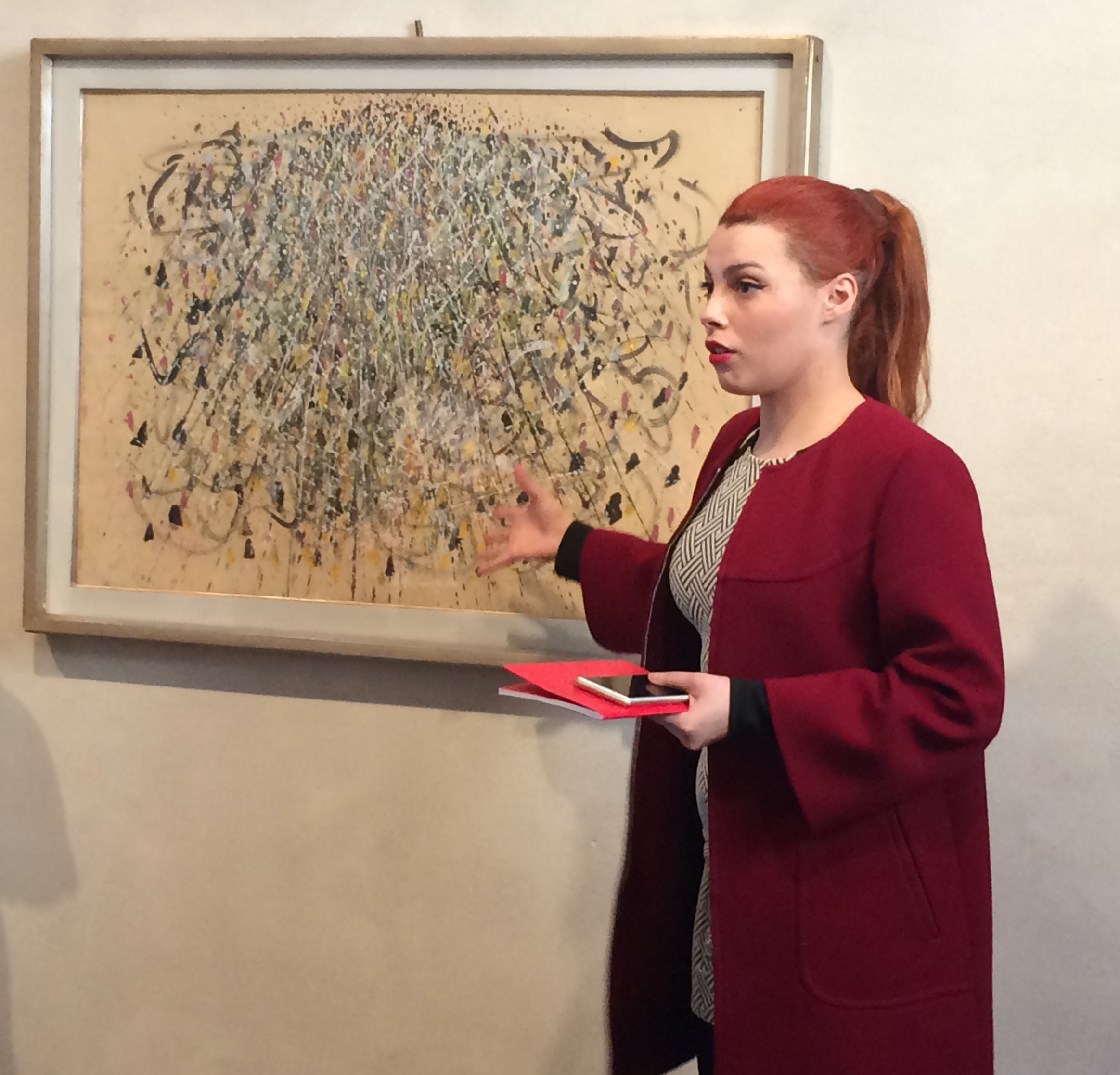 Photo by Maria Grazia Panigada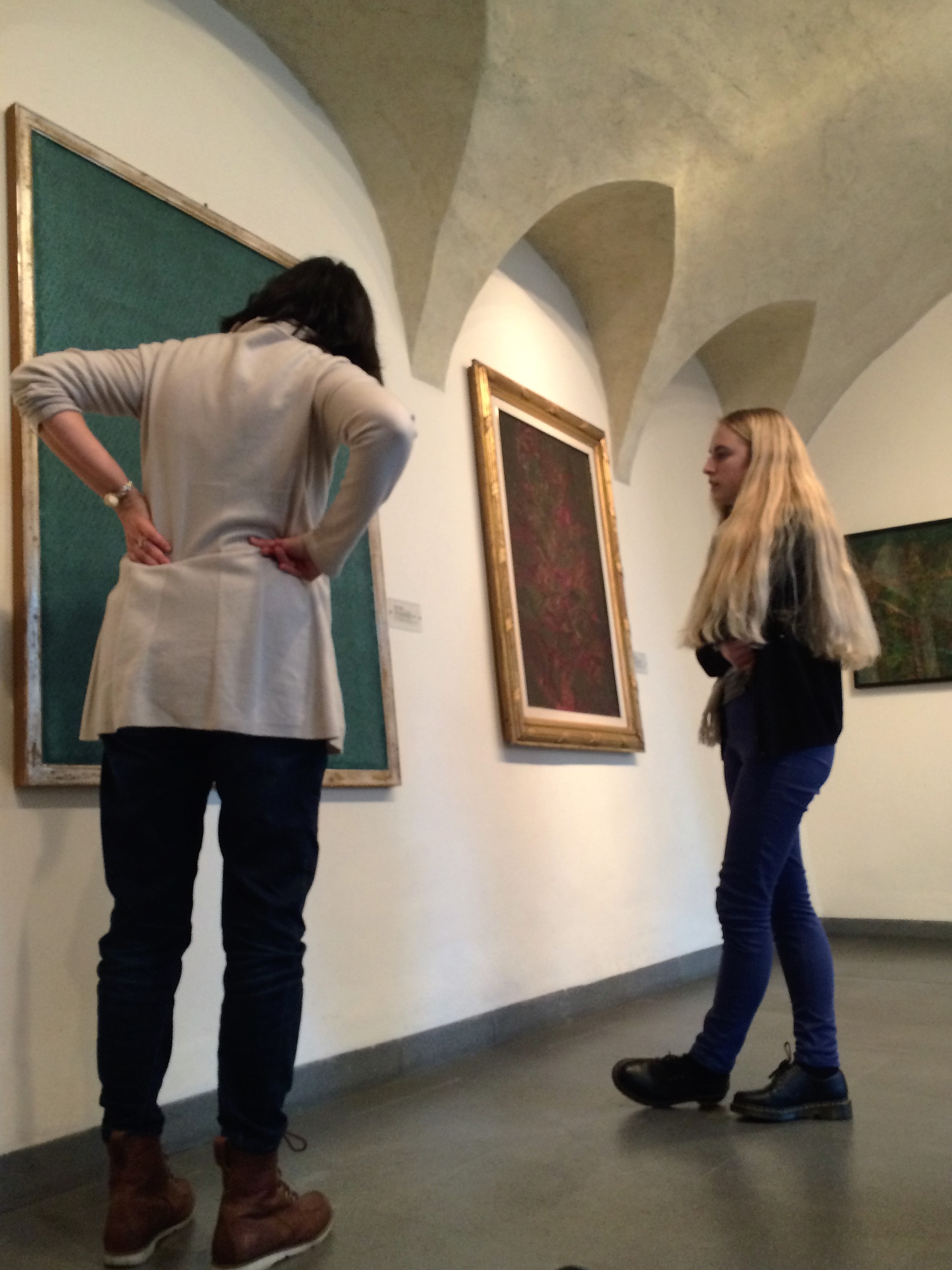 Photo by Giovanna Brambilla